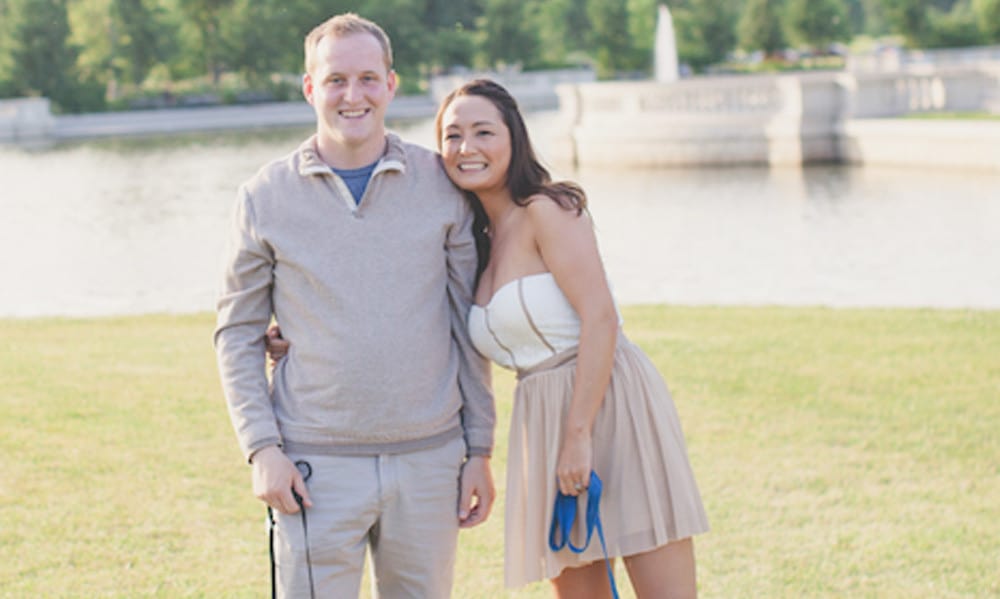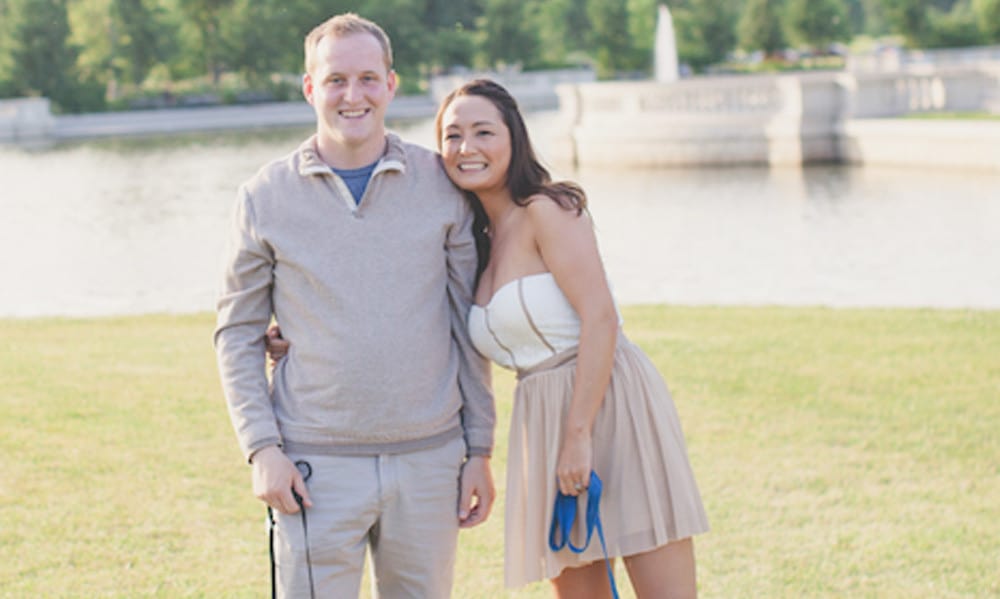 Many people dream of starting an online business and the freedom that comes with it. With just an internet connection, a basic laptop, and some simple equipment, these aspiring entrepreneurs envision running an empire while sitting on the beach, relaxing in a mountain hideaway, or traveling the country.
While it sounds crazy and unimaginable to most of us, this is actually a reality for some online entrepreneurs – and even bloggers.
With a little luck, mixed with some seriously hard work, more than a few people have created online businesses and blogs that bring in a real income for their families.
Entrepreneur Profile: Michelle from Making Sense of Cents
One woman I know, Michelle Schroeder of Making Sense of Cents, is the epitome of an online entrepreneur.
But, strangely enough, her foray into online entrepreneurship wasn't entirely planned; she created a six-figure virtual business without a business plan or much experience at all.
According to Michelle, she started her blog on a whim in 2011 – but not as a money-making endeavor at first.
Instead, she used her blog as a journal where she could vent about some of the tough times she was going through. Since Michelle worked full-time when she first got started, she didn't necessarily want her boss or co-workers to know about her blog at first, either. Thus, she wrote and worked on her website anonymously.
Turning A Hobby Into A Business
After a few years, though, Michelle had taught herself about affiliate marketing and search engine optimization, also known as SEO. These self-taught skills began working behind the scenes on her website, and she started to bring in a pretty substantial income.
As motivation for herself and others, Michelle started sharing the amount of money she earned online in monthly income reports. At first, it started off fairly slow, with May of 2012 showing an extra $672 in income.
By January 2013, however, Michelle's blog pulled in $6,523 in a single month. Then, by January 2014, Michelle was earning $12,000 – $13,000 per month. In 2015, Michelle earned over $320,000 through her blog.
As of this writing, Michelle's blog, which started as a hobby, is making approximately $49,000 per month.
Somewhere in there, around October of 2013, Michelle worked up the courage to quit her full-time job as a financial analyst. This was partly because she had replaced her income with online income, but also because she was working so many hours to keep both responsibilities afloat.
I remember talking to Michelle during the days where she was still working both gigs, and hearing about the crazy hours she put in. Since she worked full-time, she was working online during the rest of her waking hours – before work in the morning, after work every night, and all weekend long.
How to Make Money Online
At this point, I'm sure you're wondering how a regular website makes so much money. As mentioned above, one of the main components to financial success online is affiliate marketing.
Affiliate marketing, as described by Pat Flynn of Smart Passive Income, is the process of earning a commission by promoting someone else's product. Like many other bloggers, Michelle writes about various products and services and earns a commission when people sign up.
Some of Michelle's biggest affiliates are Blue Host – a blog hosting service that she describes in her monster affiliate post on how to start a blog, survey companies, Motif Investing, and other services like Ebates and Digit. Michelle also gets corporations to sponsor her content, which results in additional advertising revenue and income.
Add in some additional income from display ads like most bloggers use, and it's not that hard to see how Michelle's income has surged since she started her website in 2011. Of course, some of the progress she's made is due to the consistent growth of the traffic on her website. In February, Making Sense of Cents received around 550,000 page views. It might also make sense to calculate your returns on ads spend (roas calculation) so that you can have an overview of how much money you are making.
To fuel that growth, Michelle writes about topics that appeal to the average reader – like the many ways everyday people can make more money, the events that inspired her to website in the first place, and the many ways she and her husband save money in their day to day lives.
At the end of the day, Michelle is now able to write about whatever she wants – not just because she can, but because people actually want to read it.
Tips for Building a Virtual Business
If you want to build an affiliate marketing business or blog similar to Michelle's, you're not alone. Every year, hundreds of thousands of people take the plunge to create their own websites, either as a means of venting their frustrations with life – or with the hope of building an online income that might help them quit their regular jobs.
Fortunately, some of those people succeed. A cursory look online will show that hundreds, if not thousands, of people have created a real income from the comfort of their own homes.
For those who are desperate to make it work, Michelle offers a quick list of do's and don'ts she learned along the way:
Do's for Your Online Business:
DO start a blog. So many people dream about it but never get started, says Michelle. But you'll never get anywhere if you don't take that first step. "The best thing is that blogging is extremely affordable, so you might as well just start one," she says.
DO network with others. You can learn a lot by networking with other bloggers and online business owners. See them as friends, not competitors, notes Michelle. "There is enough room for everyone. Bloggers that team up with others, make friends with one another, and help each other out usually do significantly better than bloggers that hate everyone."
DO produce high quality and engaging content. "Content is key and it is what will keep readers coming back for more and more."
Do promote yourself. Even if you feel uncomfortable promoting yourself initially, this is one of the most important steps you can take – especially at first. "No one will ever find your blog if you don't promote it."
Don'ts for Your Online Business
DON'T take more than you give. Asking for advice and asking other bloggers is great, says Michelle, but you should always have something to offer in return. "Many new bloggers have sent me and other bloggers mass emails asking to promote an article of theirs, guest post on their blog, answer 25 questions, and more, yet don't even introduce themselves," she says. "I recommend forming a relationship with others first. It's much more natural and you will have better luck!"
DON'T try to do everything yourself. If you want to turn your blog into a business, you'll probably need some professional help once you get started. "So much goes into a blog and you may have to outsource in order to take the next step."
Final Thoughts
Many would say that Michelle's life is easy now, but that couldn't be further from the truth. She spent countless hours fighting for every reader and ever dollar she has, and she has to continue to fight to keep it all afloat.
Still, life isn't that bad, either. Now that Michelle and her husband are location independent, they live full-time in their RV and travel the world as they work. As for her future goals, Michelle has plenty – including doubling her website's traffic in 2016, increasing her income as much as reality allows, and creating an eBook.
While those goals are grand, Michelle also recognizes that she has already "made it" to a certain extent. Due to her high income, Michelle says she should reach financial independence before the age of 30. "I know I will continue to work, but it will be nice to have enough money saved so that I can have the option to do whatever I want to in life," she says.
"Life is great now. I am extremely happy, my husband is able to work from home with me, and we get to travel full-time," notes Michelle. It was hard work, she says, but it paid off in so many ways. And, at the end of the day, they both love where they ended up.