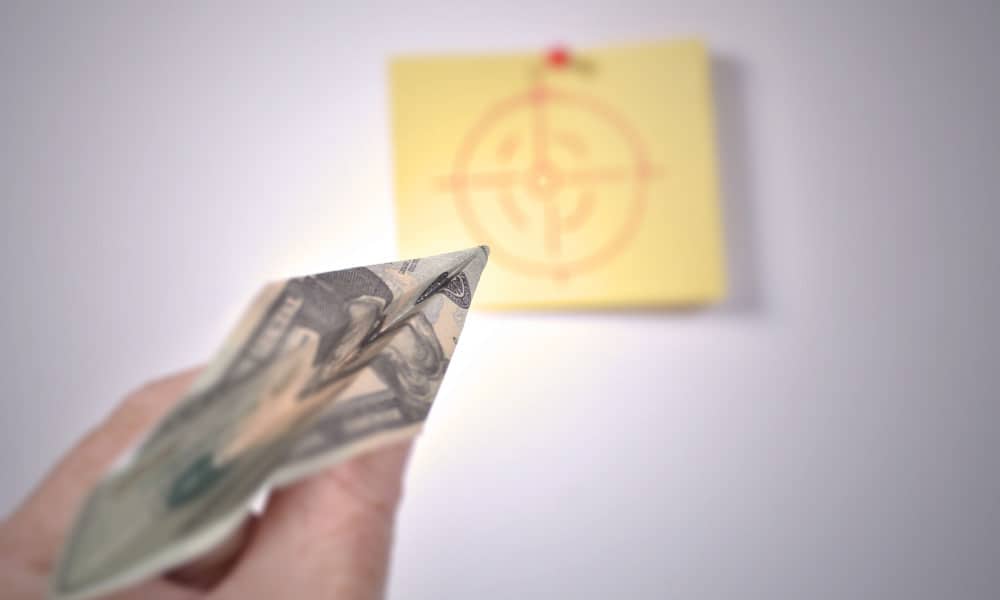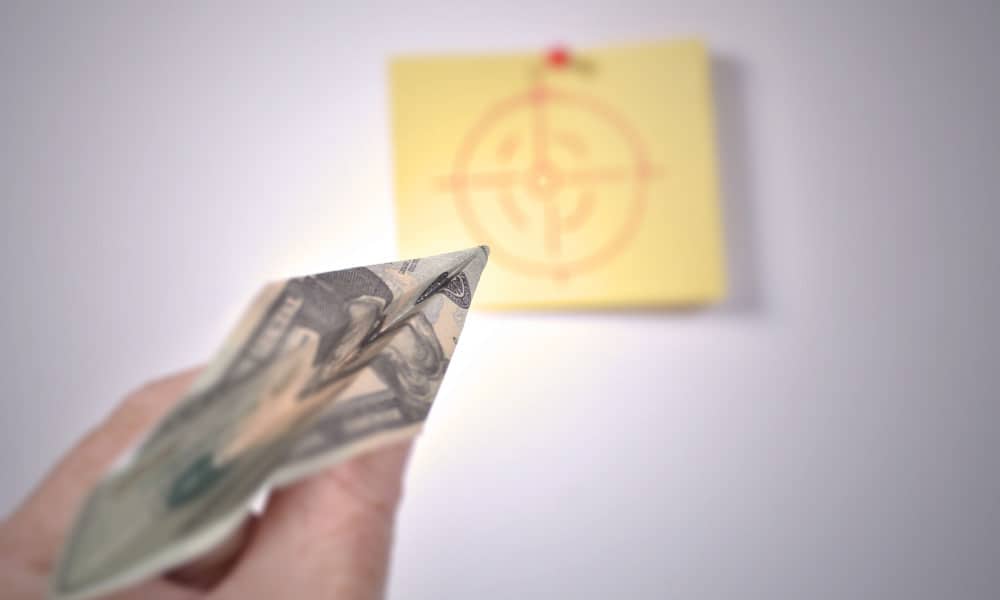 There's a debate in the finance community about whether it's more efficient to save more money or make more money.
The "Save More Money" camp argues that this is the foundation of good financial habits. Even if you do make more money, you need to actually save some of it.
The "Make More Money" camp argues that there's only so much you can save. After all, you need to live. There's also something to be said for opportunity cost. In the time you spend trying to find a 25 cent off coupon at the grocery store, you could have made $20.
You Should Do Both: Save More & Also Make More Money On The Side!
Ideally, you want to save money and make more money. However, once you're living a lifestyle that minimizes expenses and boosts your savings rate, the only way to improve your savings rate is to learn how to make extra money.
In this guide, we're going to lay out 99+ money making ideas so you can boost your income and hopefully increase your savings as well.
We've split them up into different categories including making extra money online, selling your used stuff, side hustling, investing, and more.
We'll start by listing the top ideas from each category of our list of 101 ways of making extra money fast (legitimately!). Feel free to jump to any category at any time, or read through the list one by one.
Hope you find it useful! Here's a comprehensive guide on "how to make quick money" legitimately.
How To Make Extra Money Online
It's easier than ever to make extra money thanks to the internet. Here are some quick money making ideas to get you started.
1. Answer Surveysd
There are several survey sites online where you can make extra money just from sharing your opinion. These sites are free to join and free to use. Survey sites include InboxDollars, Swagbucks, Opinion Outpost, Survey U, Harris Poll Online and Survey Junkie .
For more online income generating ideas like this one, you can jump to "Make Extra Money Online"
Sell Your Stuff
One of the fastest ways and easiest ways to earn extra money is to sell your stuff. Not only does it help you make money, you're also decluttering. I tried this in the Spring and quickly made almost $200 from selling used books and designer clothing.  If you are worried about the shipping fees though, there are plenty of options to choose from on which shipping carrier, FedEx rates are considerably more practical in my experience.
Here's an idea to get you started:
2. Sell textbooks with Bookscouter.
Have you ever wondered what to do with those text books your college book store won't buy back? Try selling them on Bookscouter.
For more ideas on how you can sell your stuff to make extra cash, you can jump to "Sell Your Stuff".
Side Hustles
Side hustles refer to jobs that allow you to make money on the side of your regular job. They are all the rage these days and with the gig economy growing like never before, it's easier than ever to start one.
3. Uber/Lyft Driver
Perhaps one of the quickest ways to make extra money via side hustle is to become a driver for Uber and/or Lyft. Rather than sitting in rush hour traffic when you get out of the office, use that time to make some extra cash with your car. You can sign up for Uber here.
For more side hustle ideas like this one, you can jump to "Side Hustles".
Investing
Making extra money doesn't always have to involve taking on a new gig or selling stuff. If you already have some savings, you can put your money to work for you.
4.Peer To Peer Lending
Peer to Peer Lending is a form of debt financing where you can lend money though a P2P platform like Lending Club and earn your money back with interest.
Average returns are around 8% though returns can be higher or lower depending on the risk you're willing to take on.
For more investing ideas like this one, you can jump to "Investing".
Renting Out Your stuff
There is no shortage of opportunities to rent out just about anything. You can start by renting out:
5. A spare room.
You can rent out a spare room (or any piece of real estate like a guest house) on AirBnB  and make a nice chunk of extra cash. In addition to being a great way to earn extra money, its a great way to get started in real estate investing with almost no risk.
For more ideas on stuff you can rent out, you can jump to "Renting Out Your Stuff".
Make More Money With A Job
Sometimes the easiest way to make more money is just to focus on increasing your primary income stream. You'd be surprised what you can accomplish if you apply a hustling mentality to your job.
Here's an idea to get you started.
6. Ask for a raise.
What if I told you that salary negotiation is a skill that you could improve through practice? If you like your current job and don't particularly want to leave, one way to earn extra money is to negotiate a raise.
Watch Ramit Sethi explain how you increase a $50,000 salary by $15,000 through salary negotiation.
For more ideas like this one, you can jump to "Make More Money With A Job".
Other
While the categories above are some of the most common ways you can earn extra money, not all ways to make extra money fall into one of these groups.
There a ton of other random ways people earn extra income. Here's another idea you can try:
7. Earn extra money with Inbox Dollars
Inbox dollars is more than just a survey site. You can also earn money by completing certain tasks like reading emails or trying products.
For more ideas like these ones, you can jump to "Other".
Keep reading our list of money making ideas:
If you haven't jumped to a category yet, maybe you still haven't found the right hustle for you.
Here is the rest of our list of ways you can make extra money, we hope you find something that can get you increase your income and help you achieve your financial goals.
Make Extra Money Online
8. Test Websites
One thing you can do to earn extra money online is to test websites. Usertesting.com, for example, pairs up businesses with users who are willing to test drive their platforms. Testers then earn $10 per test.
9. Participate in an online jury.
Sign up to become a mock juror through eJury.com and you can get paid to help attorneys test their cases.
10. Get paid to search online.
Some search engines will pay you to use their search feature. Bing gives users rewards and Swagbucks gives people points they can cash in for gift cards or PayPal cash. There are even clients out there who are looking for a lead generation specialist who can search for prospects and link opportunities and this type of work is in-demand nowadays.
11. Write reviews.
You can get paid to review products and services through Vindale Research.
12. Drop Shipping
Drop shipping is a type of retail fulfillment where the store owner (you) doesn't keep any items in stock. Instead, when someone purchases a product, the store owner purchases the item for a third party import products from China or any other country that sells the item on a cheaper price and ships it directly to the customer. You can do this on Amazon, eBay, AliExpress dropshipping, or with something like Shopify. A dropshipping business can help you earn a lot of money by not keeping the products personally in stock that you want to sell.
Pro tip: Just make sure to use an image cdn to speed up your Shopify store, which will help increase conversions and your search rankings, and use your Shopify customer analytics to segment your audience to better personalize what you offer. It might also make sense to have a WhatsApp marketing software to help you keep track of your customer's inquiries and feedback. 
13. Amazon Fulfillment
Buying Amazon stock isn't the only way to make money from Amazon. One popular and easy way to make money is by participating in Amazon FBA. You have a store with products (maybe books or a type of coffee), send your inventory to Amazon, and when someone buys a product you listed on Amazon, Amazon takes care of the shipping for you. The Selling Family, for example, did this and made six figures in profit during their first year.
Start a Blog
While it takes time to build or design a website, you can hire website design companies that specialize in blogs, the payoff is definitely worth it. It may take a year or two before you see any profit, but even a moderately successful blog offers several easy ways to make extra money online, from selling advertising to generating affiliate commissions, to selling info products. And if you are starting a blog, you can use Linguix to help with your writing and spotting your grammatical errors. Also, if you already own an established blog you can then use some artificial intelligence writers to create content for you.
14. Ad Revenue
One of the ways to earn extra money with a blog is with ad revenue or posting AP style press releases. Most websites you visit probably have ads on them. In many cases, these ads are a part of an ad network like Google AdSense where the webmaster is paid based on impressions and clicks.
15. Selling Ad Space Directly
If you'd like to earn extra money with ads but don't have the patience to see the payout from an ad network, you could sell ad space directly to companies. This could look like sponsored posts or banner ads on the side bar.
16. Affiliate Sales
Another way to make money online with a blog is through affiliate sales on different affiliate marketing programs. This is when you recommend a service or product to your readers and then make a commission whenever they purchase said product or service through your link. Some people would even plug referral programs through their YouTube videos so they could earn commission out of it. This is probably one of the best ways to make money because the income is passive.
17. Product Sales
When you start a blog, you could use it as a platform to sell your own products such as ebooks, courses, or even physical e-commerce products, and the best thing about creating a blog to sell stuff is that you could create a scheduled meeting or have them join you on one of your collaboration tools so you could market those products even more by showing them how they work.
While it requires work upfront, it has the potential to provide passive income because you sell the product over and over again, and if you have an Amazon store you could use Amazon Seller Tools and an amazing sales strategy template to help you with your sales – assuming you have a sustainable marketing channel – assuming you have a sustainable marketing channel – which in this case will be your readers. You can even use an automated chatbot to deliver your ebook/course passively.
If you're considering product sales as a monetization strategy, your blog can become a powerful content marketing channel to accelerate your business. Dan Fries, owner of Corpina.com, advises new bloggers who are interested in selling physical products to think of their content as the top of a funnel:
"If you invest the effort upfront to produce content that readers can trust, when you eventually launch a product, readers will choose to buy from you because of that built-in trust. It's a powerful way to build not just an audience, but a customer base as well."
18. Consulting
When you start experiencing some success with blogging something incredible starts to happen. Suddenly, everyone wants to know how you did it. Consulting is a quick way to make extra money because it doesn't require anything like product development. Just hang out your shingle and go. Once you have the knowledge about online blogging, you can learn how to do SEO and even start an offshore SEO outsourcing business to help your clients get better at rankings on Google.
If you have proper training and knowledge of finances, you can also be a professional consultant for a financial firm. There are a hefty number of finance executive search firms that can help you out if in case you are on the lookout for jobs like these.
19. Get paid to Tweet.
If you have a large social media following you can also make money promoting things with your Tweets. You can promote brands when you have a lot of people following your social media. There are even possibilities that local clotheslines or products will reach out to you just so you could plug them on your social media account. You can check out a site like SponosoredTweets to get started.
If you love Twitter, you just might get another chance to invest in it — check out how to buy Twitter stock after Elon Musk's takeover.
Sell Your Stuff
20. Sell any kind of book Amazon.
In my experience, Amazon is king for selling used books of all kinds. I had a garbage bag full of books and they all sold within a few months.
21. Sell used books to Powell's Bookstore.
Powell's is a famous bookstore in Portland that is always looking for used books to add to the store. Simply visit their website, see which books they'll take, and ship them to the store. This is especially good if you have any rare books or special editions.
22. Declutter your entire house with Ebay.
You can sell just about anything on eBay. I once interviewed someone who made $1000 on eBay selling everything from broken appliances to gently used nail polish.
23. Sell clothes to your friends with Poshmark.
Poshmark is a social sharing site where you can list your clothing and sell it online to friends and other users.
24. Clean our your closet with ThredUp.
ThredUp is an online second-hand store where users can buy and sell used clothing. It's great for finding deals on clothes, but it's also great for making a little extra cash.
25. Sell designer clothing with Twice.
Twice is also a second-hand shop but only for designer clothing. If you have some designer threads you no longer what you can sell them to Twice and make an average of $50.
26. Sell your wedding dress.
Wedding dresses are not cheap and you can make an pretty little penny selling yours. There are several websites where you can do this including Preowned Wedding Dresses, Tradesy and Once Wed.
27. Sell collectibles.
There is a huge market online for common collectibles. For example, I collect crystals and gemstones. Whenever I get new pieces I sell the older pieces online.
There are even opportunities out there where you could sell NFT collectibles. For instance, if you are into selling non-fungible tokens then you'd have to have your NFTs minted to prove ownership. NFT minting services can be found almost anywhere now since this has become a trend nowadays. 
28. Sell your old electronics.
You can sell your old electronics online either through eBay or with services like Gazelle .
29. Sell your gold and silver.
If you have jewelry lying around that you no longer want, consider selling it.
30. Have a yard sale.
Sometimes the easiest way to earn money from selling used stuff is to get rid of it all at once. That's where a yard sale comes in.
31. Sell your data.
You can share your information with companies like Smart Panel and Nielsen Digital Media Panel and get paid for letting them scan your data.
32. Sell your hair.
If you're not particularly attached to your hair, you can make extra money by selling it on HairSellon.
33. Sell your sex cells.
There is a large market out there for sex cells. If you don't feel uncomfortable donating these things, you could make some extra money.
34. Sell your plasma.
Sex cells aren't the only bodily fluid you can donate for cash. You can also sell your plasma at $20 to $25 a pop.
Side Hustles
35. Freelance Writer
One of the best ways to make money online is to become a freelance writer. There are tons of job boards full of companies looking for writers to help them with their content marketing. Some popular places to start looking for gigs include the Problogger Job forum, Textbroker, and Hubstaff Talent.
36. Freelance Developer
Similar to freelance writing, several companies are looking for developers to write code for anything from websites to apps. You can start looking for work on sites like Upwork.
If you know how and love developing applications, you can apply for an Ewallet App Development Company. There are tons of companies out there who are looking for a freelance developer. And the best thing about that is that you can work with other companies and earn while you do what you love doing.
37. Freelance Web Designer
If you've got a knack for graphic design you can make money creating anything from entire websites to Instagram images, or even selling logos on a service like LogoGenie's Logo Generator. Just make sure you have the right tools (monitors etc.) to make your workflow efficient.
38. Etsy Shop
Starting an Etsy shop is a surprisingly easy way to make money. As long as you take good pictures of your products, use SEO in the descriptions, and have competitive pricing, you can earn extra money pretty quickly. Although some would take up a loan to finance the expenses they put on their Etsy shop, for example, when Etsy shop owners decide to hire a photographer to take pictures of their product. Once your Esty shop is established, you can then move to add a customer service system on your site and this will definitely help you with your sales from buyers.
39. Sell Pictures
If you've got a knack for taking pictures and a smartphone, you can sell your photos for consumer use with an app like Foap. The photos sell on Foap for $10 and you make $5 for every photo you sell.
40. Social media management
Are you a social media rockstar? You could make money by helping people and businesses with their social media needs, such as optimizing their Instagram hashtags or growing their followers. You can manage multiple projects easily by using various, project management tools, social media management tools or you get hired as a social media manager for a digital marketing agency that are looking for extra hands on their social media campaigns such as Instagram or Facebook advertisement.
41. PR
If you're great at making connections and getting media mentions, consider helping bloggers with their PR. For example, I know someone who specifically helps bloggers get on podcasts.
42. Proofreading and Editing
Grammar nerds can make a significant amount of money for proofreading and editing. According to the the Editorial Freelance Association, editors can make anywhere from $25 to $60 an hour.
43. Teach online courses.
You can create and sell online courses through platforms like Udemy and Teachable. You can also teach live classes via webinars by using a professional webinar software.
44. Start a WordPress maintenance service
Many bloggers and small business are operating on WordPress and need help doing backups, maintaining security and cleaning up plugins.
According to W3techs WordPress is used by 42.7% of all websites (10.26.2021). There are an estimated 64 million websites currently using WordPress as a content management system. All these websites need support for updating plugins, technical SEO improvement etc. Establishing a WordPress maintenance agency like UPQODE is a great opportunity for a tech savvy entrepreneuer.
45. Tutor.
If you are very good at a particular subject like math or English you could easily make $70 an hour tutoring students on a good and user-friendly webinar platform.
46. Give tours of your town.
You can show off your hometown pride while earning extra money by giving tours. Rather than doing it on your own (that may require licenses and permits) you could do it through a site like Vayable.
47. Cook.
This is a double header. You could make money by selling the food you cook and hosting dinner parties.
48. Run errands.
You can get paid to run errands for other people by joining websites like TaskRabbit.
49. Do grocery shopping for others.
There are some people out there who love grocery shopping. If you happen to be one of them, consider joining Instacart as a shopper for a quick way to earn extra money.
Related: How to Buy Instacart Stock
50. House sit.
If your friends or neighbors are going out of town you can offer to house sit.
51. Dog walking.
If you love dogs you can sign up to be a dog walker through Wag! and get paid to walk other people's dogs.
52. Pet sitting.
Wag! Also allows you to find pet sitting jobs.
53. Wash cars.
Sometimes learning how to make extra money is simply a matter of getting paid to do something other people don't want to do themselves. Chances are many of your neighbors hate washing their cars. This is an opportunity to make some money by washing it for them.
54. Organize closets.
If you're one of those people who scour Pinterest for the best closet designs and love to organize stuff, you can make some big bucks as a closet organizer.
55. Baby sit.
This old school gig is still one of the best ways to make extra money. There are plenty of parents out there who are in need of a sitter and are using sites like Sittercity to find them.
56. Become a virtual assistant.
If you're not into organizing closets but do like to organize online files or help with administrative tasks, you could make money as a virtual assistant. A meeting transcription tool like Fireflies.ai can help you make your work efficient by making it much more automated so that you can focus on the important tasks.
57. Translate.
If you happen to be bilingual you could earn extra money by becoming a translator. You can make even more money if you can also translate written content.
58. Become a customer service rep.
There are plenty of part-time work from home customer service rep positions you can do in your spare time to earn extra money. All you have to do is help customers via online chat and email, from the comfort of your own home.
59. Become a club promoter.
If you love a good time and live in a town with a thriving night scene, you could earn more money by promoting events.
60. Become an extra in a TV or movie.
Ever wanted to be on TV? Well, you can make some money as a TV or movie extra. Visit Backstage.com to search for casting calls in your local area.
61. Train pets.
If you're the neighborhood dog whisperer you could turn it into cash by training other people's pets.
62. Clean up after pets.
You can get paid up to $45 an hour to scoop poop
63. Be a handy man.
If you're handy around the house you could make extra money as a handy man on TaskRabbit.
64. Bartend.
How many times have you met someone who bartended on the side of their day job? Considering you can make a killing in tips, probably quite a few.
65. Do yard work.
People are willing to pay money to get out of doing yard work. Use this as an opportunity to make some money around the neighborhood.
66. DJ
If you've got an ear for music you could make extra money DJing parties. You may not be the next Tiesto, but at least you can make some money.
67. Deliver items.
The delivery industry is valued at $70 billion. You can get a piece of the pie by joining a service like Postmates.
68. Become a brand ambassador.
You can get paid to promote products at events and make anywhere from $15 to $50 an hour.
Investing
69. Real Estate Crowdfunding
You're probably already familiar with Crowdfunding sites like Kickstarter. In case you're not, crowdfunding is the act of collecting small amounts of money from several people in an effort to raise money for a business venture.
It's worked out well in many sectors, and now it's come to real estate.
Here's how it works. You can buy individual shares of real estate property through a website like Fundrise. According to Fundrise, investors can earn an average of 12 to 14 percent annually on their investment.
70. Passive Index Investing
You can invest some of your money into index funds which mirror the market and grow over time. It's a great way to diversify your portfolio and invest for the long-term.
71. Invest in Sectors You Believe In
You can invest in particular sectors through certain indexes like the Dow Jones U.S. Financial Index or the Dow Jones U.S. Technology Industry. If there's a particular sector you believe in, such as environmental, the online brokerage Motif Investing lets you invest in stocks related to that particular sector.
The evolution of cloud data and big data movement have made tremendous strides in the ways businesses coordinate and operate with one another on a global scale.  For example, one leading B2B integration company discusses cloud computing in-depth, private cloud, hybrid cloud, and the future of cloud computing on the business's ecosystems.
If this type of investing interests you, we've got you covered — check out how much money can you make from stocks.
Renting Out Your Stuff
72. Your car.
You can rent out your car through a platform like Turo. Turo will rent out your car depending on it's market value. According to their website, if your car is worth $20,000 and you rent it out 15 days out of the month, you could earn over $6,000.
73. A parking space.
If you have access to a coveted parking space or don't mind lending out your garage for parking, you can earn extra money through services like JustPark.
74. A bike.
Similar to renting out a car, you can also rent out a bike through the Spinlister service.
75. Your clothes.
There are several websites out there that will let you rent out just about anything, including your clothes. Websites to try include SnapGoods and Loanables.
76. Camera equipment.
Camera equipment is expensive, which is why there's a huge market for renting it instead of buying it. If you've got camera equipment lying around consider renting it through a website like Sharegrid. If you own a body camera, it might also be worth it to have it for rent since there are people who likes to record their daily activities.
77. Your boat.
For those who love boating but simply don't have the time to enjoy your boat, you can try renting it out through Boatbound.
78. Your Wi-Fi network.
Fon is a website that has created over a million hotspots around the globe by allowing users to rent out their WiFi connection. Just keep in mind that if you decide to do this, it could slow down your connection.
79. Power tools.
Websites like Snapgoods and Loanables also let you rent out power tools. Since power tools tend to be expensive, there's a huge rental market for them.
Make More Money With a Job
80. Get a new job.
One way to earn extra money is to simply start the hunt for a job that pays more. If you play your cards right you can negotiate a pay bump.
81. Get a part-time job.
If neither getting a new job or getting a raise is an option, you could try your hand at getting a part-time job on nights and weekends. There are plenty of options, for example you can be a licensed electrician over the weekend, or do domestic tasks like doing laundry other people.
82. Get a temp job.
There is still a big market for temp jobs in the world. If you need some extra cash for a period of time, consider getting a temp job.
Other
83. Get cashback Ebates
Ebates is a website that allows you to make cash back when shopping online. You can also refer friends and earn some extra money.
84. Become a Mystery Shopper
Mystery Shopping is when a company pays you to pose as a regular customer and give them feedback about your shopping experience.
85. Get paid to get in better shape.
Did you know you could make money by getting healthier? Websites like HealthyWage and DietBet allow you to make wagers with your friends and family. You can also compete in corporate wellness programs for a chance to win the money in the pool.
If the name Nielsen sounds familiar it's because this is the company that measures TV ratings. They do a lot more than that, though. Nielsen also measures media consumption and sends out surveys to their panelists. If you're really lucky you may get chosen to get paid to watch TV.
87. Open a second bank account.
Tons of banks are offering cash bonuses just for opening an account and depositing a certain amount of money. This is probably one of the easiest in terms if how to make extra money.
88. Scan your groceries.
Another way Neilsen allows panelists to make money is by scanning their groceries. It's a part of their Nielsen Homescan program.
89. Participate in a clinical trial.
If you have a particular ailment or condition, you could be eligible to participate in clinical trials and get paid for your time.
90. Sell scrap metal.
There is always a market for metal and the prices tend to fluctuate. It could be worth it to collect scrap metal and sell it when the price is high.
91. Join a focus group.
Corporations pay marketing companies big money to test out focus groups. You can join a variety of them in your spare time and make money for offering your feedback on products and services.
92. Put ads on your car.
You can make extra money on your commute to and from work by slapping ads on your car through Carvertise.
93. Sell bottled water.
There is a lot of money to be made by selling bottled water at outdoor events.
94. Recycle
Earn points through Recyclebank that you can then turn into discounts, coupons and more.
95. See if you have unclaimed money.
You may have money that is owed to you and not even know it. Make sure to regularly see if you have any unclaimed money by searching on the USA.gov website.
96. Work at a restaurant.
If you live in a foodie town there's a good chance there's a high demand for part-time servers.
97. Get a hospitality job.
Hospitality jobs in places like Florida and California are often times temporary and can be a good way to make some extra cash in a short amount of time.
98. Work a seasonal retail job.
You can earn extra money every holiday season by taking on a seasonal retail job.
99. Get bonuses for using a credit card.
If you're good with credit cards, you can earn cash back and bonuses for using it on regular purchases. Note, this only works if you can use a credit card responsibly.
100. Create explainer videos.
Companies need explainer videos to explain their business, service, product or for training new employees and the staff, etc. They are also great for engagingly explaining complex topics. These videos are also very useful for eLearning and education.
We tried video maker by simpleshow and we found this video tool very easy and fast for creating videos. You can create a video for free with the basic option and then upgrade your account for more features. Alternatively, you could also use the Clipchamp online video editor to creating a professional looking explainer video in minutes.
Final Thoughts
Learning how to make extra money isn't that difficult. There are plenty of opportunities all around you, you just have to keep your eyes peeled for them. Try your hand at some of the items on this list and see how it goes.
Photo credit:
InvestmentZen via Flickr – Creative Commons Attribution License